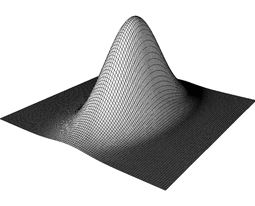 This page contains resources about Probability Theory and Statistics in general.
More specific information is included in each subfield.
Subfields and Concepts
[
]
See Category:Probability and Statistics for all its subfields.
Statistical Inference / Inferential Statistics

Frequentist Inference

Statistical Hypothesis Testing / Statistical Tests

Fisher's Null Hypothesis Testing
Neyman-Pearson Theory
Analysis of Variance (ANOVA)
Analysis of Covariance (ANCOVA)
Multivariate Analysis of Variance (MANOVA)
T-test
F-test
Tests of Goodness-of-Fit

Confidence Intervals
Bootstrapping

Bayesian Inference

Credible Intervals
Empirical Bayes / Maximum Marginal Likelihood
Hierarchical Bayes

Inductive inference
Causal Inference
Interval Estimation
Estimation Theory / Point Estimation

Least Squares filters
Wiener filter
Maximum Likelihood Estimator (MLE)
Maximum a posteriori (MAP) estimator
Bayes Estimator

Decision Theory

Neyman-Pearson Theory
The Expected Loss Principle
Optimal decision rules
Bayesian Decision Theory / Bayesian Estimator
Cost function / Loss function
Risk function
Admissibility
Unbiasedness
Minimaxity

Algorithmic Information Theory

Minimum Description Length (MDL)
Minimum Message Length (MML)
Occam's Razor
Kolmogorov Complexity

Model Selection and Evaluation

Akaike Information Criterion (AIC)
Bayesian Information Criterion (BIC)
Deviance Information Criterion (DIC)
Bayesian Predictive Information Criterion (BPIC)
Focused Information Criterion (FIC)
Bayesian Model Selection / Bayesian Model Comparison
Minimum Description Length (MDL)
Minimum Message Length (MML)
Akaike Final Prediction Error (FPE)
Parzen's Criterion Autoregressive Transfer Function (CAT)
Cross-Validation
Statistical Hypothesis Testing (for Multilevel Models / Nested Models only)

Lagrange multiplier test / Score test / Score Method
Likelihood-ratio test
Wald test

Statistical Models

Regression Analysis

Linear Regression Model
Simple Linear Regression
Multiple Linear Regression (not to be confused with Multivariate Linear Regression)
General Linear Model / Multivariate Linear Regression
Generalized Linear Model (GLM or GLIM)
Poisson Regression
Least Squares Methods

Ordinary Least Squares / Linear Least Squares
Weighted Least Squares
Nonlinear Least Squares

Logistic Regression Model / Logit Model
Probit Model
Fixed Effects Model
Hierarchical Linear Models / Multilevel Models / Nested Data Models

Random Effects Model / Variance Components Model
Mixed Effects Models (not to be confused with Mixture Models)

Nonparametric Regression Models
Nonlinear Regression Models
Robust Regression Models
Random sample consensus (RANSAC)
Regularization

Ridge regression / Tikhonov regularization
Least absolute shrinkage and selection operator (LASSO)
Elastic Nets

Probabilistic Models

Latent Variable Models (i.e. Partially Observed Probabilistic Models)

State Space Models

Probability Theory

Random Variables

Continuous Random Variables

Probability Density Function

Discrete Random Variables

Probability Mass Function

Jointly Distributed Random Variables
Independent Random Variables
Uncorrelated Random Variables

Moments of a distribution

First Moment / Mean
Second Moment / Variance
Third Moment / Skewness
Fourth Moment / Kurtosis

Probabilistic Models
Stochastic Convergence
Probability Space
Measure Space
State Space
Theorem of Total Probability
Central Limit Theorem
Queueing Theory
Martingale Theory
Ergodic Theory
Decision Theory
Measure Theory
Utility Theory
Online Courses
[
]
Video Lectures
[
]
Lecture Notes
[
]
Books
[
]
Statistical Inference and Theory of Statistics
[
]
Bruce, P., & Bruce, A. (2017). Practical Statistics for Data Scientists: 50 Essential Concepts. O'Reilly Media.
Imbens, G. W., & Rubin D. B. (2015). Causal Inference for Statistics, Social, and Biomedical Sciences: An Introduction.
Ross, S. M. (2014). Introduction to probability models. 11th Ed. Academic Press.
Smith, R. C. (2013). Uncertainty quantification: theory, implementation, and applications. SIAM.
Gentle, J. E. (2013). Theory of statistics. (link)
DeGroot, M. H., & Schervish, M. J. (2012). Probability and statistics. 4th Ed. Pearson.
Abu-Mostafa, Y. S., Magdon-Ismail, M., & Lin, H. T. (2012). Learning From Data. AMLBook.
Diez, D. M., Barr, C. D., & Cetinkaya-Rundel, M. (2012). OpenIntro Statistics. CreateSpace.
Ramachandran, K. M., & Tsokos, C. P. (2012). Mathematical Statistics with Applications in R. Elsevier.
Gentle, J. E. (2007). Matrix algebra: theory, computations, and applications in statistics. Springer Science & Business Media.
Rice, J. (2006). Mathematical statistics and data analysis. 3rd Ed. Duxbury Press.
Cox, D. R. (2006). Principles of statistical inference. Cambridge University Press.
Lavine, M. (2005). Introduction to Statistical Thought. Michael Lavine.
Young, G. A., & Smith, R. L. (2005). Essentials of statistical inference. Cambridge University Press.
Lehmann, E. L., & Casella, G. (2003). Theory of point estimation. Springer.
Bertsekas, D. P., & Tsitsiklis, J. N. (2002). Introduction to Probability. Athena scientific.
Casella, G., & Berger, R. L. (2002). Statistical inference. Cengage Learning.
Garthwaite, P. H., Jolliffe, I. T., & Jones, B. (2002). Statistical inference. Oxford University Press.
Shao, J. (2000). Mathematical Statistics. Springer.
Mukhopadhyay, N. (2000). Probability and statistical inference. CRC Press.
Schervish, M. J. (1995). Theory of statistics. Springer Science & Business Media.
Regression Analysis and Generalized Linear Models
[
]
Harrell, F. (2015). Regression modeling strategies. 2nd Ed. Springer.
Chatterjee, S., & Hadi, A. S. (2012). Regression analysis by example. 5th Ed. John Wiley & Sons.
Goldstein, H. (2010). Multilevel statistical models. 4th Ed. John Wiley & Sons.
Dobson, A. J., & Barnett, A. (2008). An introduction to generalized linear models. 3rd Ed. CRC press.
Fox, J. (2008). Applied regression analysis and generalized linear models. 2nd Ed. Sage Publications.
Gelman, A., & Hill, J. (2006). Data analysis using regression and multilevel/hierarchical models. Cambridge University Press.
Ruppert, D., Wand, M. P., & Carroll, R. J. (2003). Semiparametric regression. Cambridge University Press.
Faraway, J. J. (2002). Practical regression and ANOVA using R. (link)
Draper, N. R., & Smith, H. (1998). Applied regression analysis. 3rd Ed. John Wiley & Sons.
Long, J. S., & Freese, J. (1997). Regression models for categorical dependent variables. Sage Publications.
McCullagh, P., & Nelder, J. A. (1989). Generalized linear models. CRC press.
Counting and Probability
[
]
Shu, Z. (2016). Probability and Expectation (Volume 14). World Scientific.
Zhou, X. (2015). Counting: Math for Gifted Students. CreateSpace. 
Hollos, S. & Hollos, J. R. (2013). Probability Problems and Solutions. Abrazol Publishing.
Patrick, D. (2007). Introduction to Counting and Probability. 2nd Ed. AoPS Incorporated.
Patrick, D. (2007). Intermediate Counting and Probability. AoPS Incorporated.
Software
[
]
See List of Statistical packages for a complete list.
See also
[
]
Other Resources
[
]