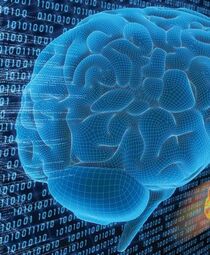 This page contains resources about 
Computational Neuroscience
 in general.
More specific information is included in each subfield.
Subfields and Concepts
Edit
See Category:Computational Neuroscience for some of its subfields.
Integrate-and-Fire Model
Izhikevich Spiking Neuron Model
The Hodgkin-Huxley Model
Hebbian Model
Consciousness
Cognition
Embodiment
Synaptic Plasticity
Online Courses
Edit
Video Lectures
Edit
Lecture Notes
Edit
Gerstner, W., Kistler, W. M., Naud, R., & Paninski, L. (2014). Neuronal dynamics: From single neurons to networks and models of cognition. Cambridge University Press.
Izhikevich, E. M. (2010). Dynamical Systems in Neuroscience: The geometry of excitability and bursting. The MIT Press.
Dayan, P., & Abbott, L. F. (2005). Theoretical Neuroscience: Computational and Mathematical Modeling of Neural Systems. MIT Press.
Arbib, M. A. (Ed.). (2003). The Handbook of Brain Theory and Neural Networks. MIT press.
Haykin, S. S. J., Príncipe, C., Sejnowski, T. J., & McWhirter, J. (Eds.). (2006). New Directions in Statistical Signal Processing: From Systems to Brain. MIT Press.
O'Reilly, R. C., & Munakata, Y. (2000). Computational Explorations in Cognitive Neuroscience: Understanding the Mind by Simulating the Brain. MIT press.
Sejnowski, T. J., & Churchland, P. S. (1994). The Computational Brain. MIT press.
Other Resources
Edit
Community content is available under
CC-BY-SA
unless otherwise noted.